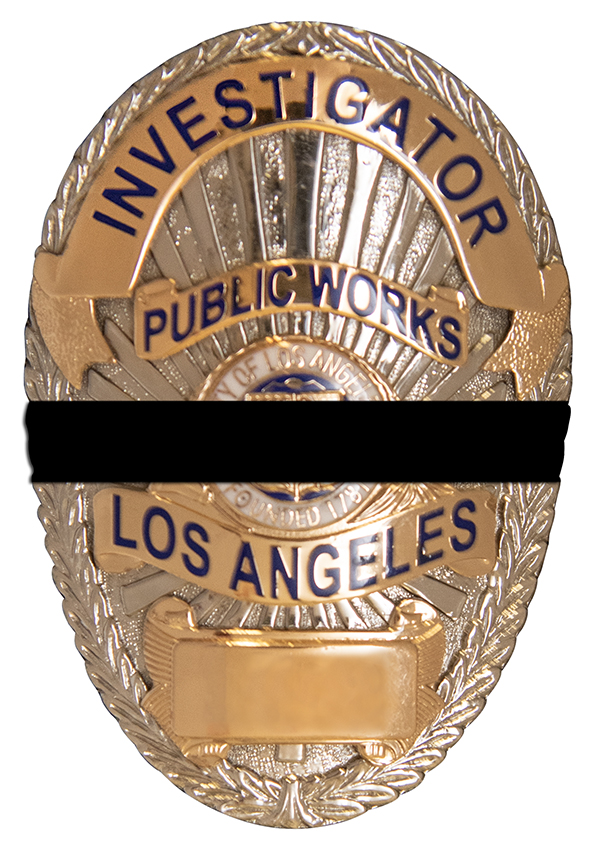 Gary Harris
Division Manager
"Commoda et Confice" - Adapt and Achieve

The Investigation and Enforcement Division works closely with the various communities of Los Angeles by assigning a supervisory investigator to each section of the city and an investigator to smaller Districts to provide focused municipal enforcement.
Enforcement and regulatory activities within the division fall within two general categories; public health and safety, and community/events-based operations. District investigators are primarily responsible for public health and safety related to their duty to protect public property and reduce blight in our community by pro-actively enforcing municipal ordinances and laws pertaining to illegal dumping; illegal signs; obstructions in public right-of-way; non-compliant vending and storm drain violations. In addition, they investigate complaints related to potential public safety issues with broken sidewalks, curbs and driveway approaches.