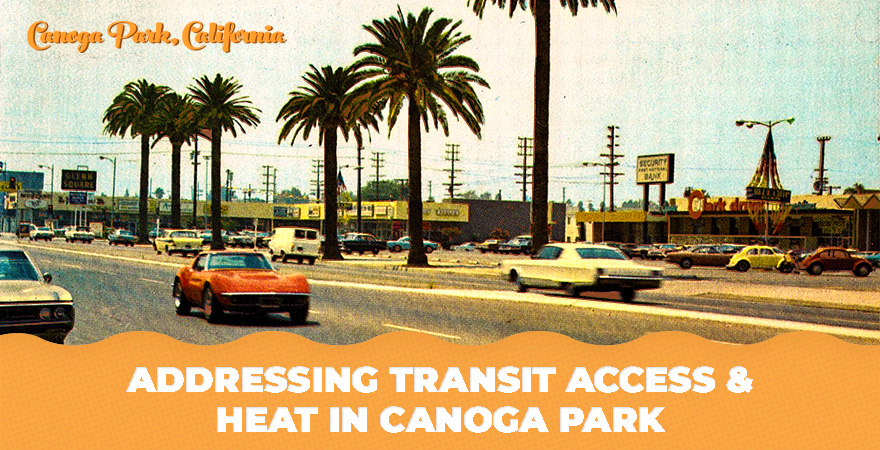 Addressing Transit Access and Heat in Canoga Park
StreetsLA (Bureau Street Services) in coordination with Councilmember Blumenfield CD3 is conducting research in an effort to improve safety and comfort of people walking and bicycling to/from Sherman Way Orange Line in Canoga Park.
The climate is growing hotter, and we need to make sure people can safely walk and bike to transit. This project will explore how to improve routes for walking and bicycling in the neighborhood with things like sidewalks, crosswalks, curb ramps, and bikeways, and how to reduce exposure to heat with more shade trees, cool pavements, and water fountains.